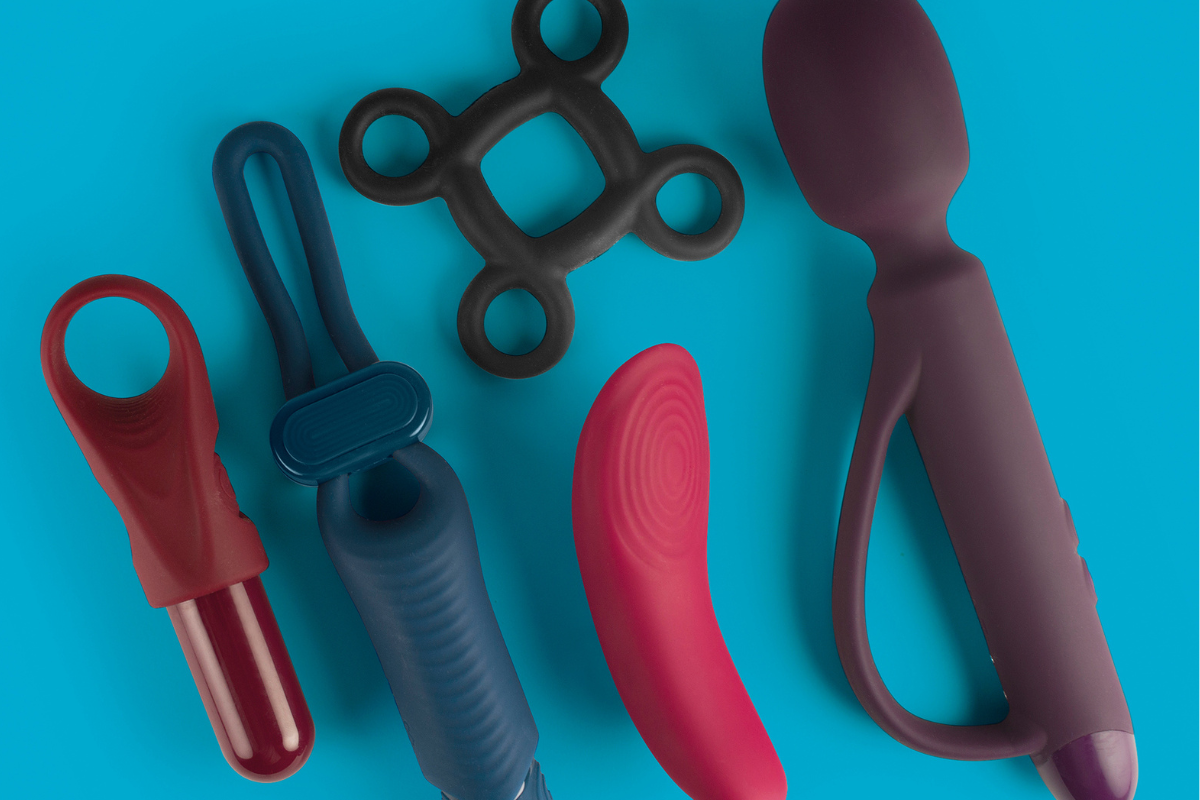 We are beyond thrilled to introduce you to the Quest line of sex toys developed with our partners, Rocks Off. We've taken our time to get everything perfect and you know what they say….. good things come to those who wait.
We all have to start somewhere: workshops and focus groups
What a journey! Going on a Quest is always better in a group so with that in mind, we consulted with colleagues, friends, family and disability communities to find out what you really wanted.
We held ideation workshops, focus groups and meetings focused on discovering what people really need from their sex toys.
We realised that buying a toy is a journey which starts from the moment you think about potentially purchasing a new product. As a team we truly considered the experience for those with physical, sensory or cognitive impairments.
This meant examining how easily the toys could be bought, the packaging opened, the toy charged and the instructions understood. Of course, we also considered product use and enjoyment for those living independently and within support environments.
Shop the new range by clicking here

Features
When it came time for design, our focus groups and workshops had clear ideas of what we needed to include.
We've put this into practice by adding: remote controls for solo or couple play, Silicone straps, large tactile buttons, magnetic snap charging, visual and harpic feedback as settings change, easy operation, contrasting colours, Braille and QR codes for audio descriptions of product and pull tab packaging
But that's not all.
We want to hear from you about the design. You can leave us reviews or let us know what you think.

Features in focus:
Here are three of our favourite features in more focus.
Remotes and wrist straps
The design of the wrist strap and remote is ideal for anyone who may have mobility issues or different grip strengths. It allows you to take control, or your partner, for up to ten meters away for hands-free fun.
Bigger Buttons
Who has time for tricky buttons or small switches?
We've created large, raised buttons which are easy to access and ideal for users with visual impairments. It's also great for neurodivergent people who may prefer to focus on sensations, not instruction manuals.
Sensory feedback
We've added LED lights and vibrations that can let you know when the product is turned on or off and charging. So you won't be left in the dark about what your product is doing.
A Quest for accessible packaging
Packaging can be really tricky especially when you just want to get to your new favourite toy as quickly as possible.
We've designed the Quest boxes to allow access for those with visual impairments to neurodiversity to those with less dexterity. The boxes have a simple pull tab that can be used with a finger or mouth which allows the contents to glide out of the box.
The colour palette has been carefully selected along with font size and placement. There are also braille QR codes that load audio product descriptions.
Other features include:
Remote controls with silicone straps
Large tactile buttons
Magnetic snap charging
Both visual and haptic feedback as settings change
Easy operation and use
Want to learn more about the Quest line of toys then click here
Body safe materials
It's important to make sure that when you are shopping for new toys, you stay safe. With this in mind, our partner, Rocks Off carries out rigorous lab testing which ensures the toys are produced in a sterile, clean environment.
When it comes to materials, we use ABS plastic which is non-porous, and durable along with medical-grade silicone which is non-allergenic. All toys use premium metals with no nasty nickels or cheap alloys.
Would you like to learn more about Rocks Off body safe material? You can click here to visit the Rocks Off page
Sustainability
Rocks Off has also thought about how to make the products as sustainable as possible. The packaging is recyclable, and biodegradable and has been certified as sustainable by the Forest Stewardship Council.
Each product is packaged in cardboard covered in a biodegradable coating, all sourced from FSC-certified suppliers.
When it comes to the keys themselves, we used ABS plastic which can be recycled along with medical-grade silicone.
Interested in reading more about body safe sex toys and how to find them? You can read our detailed blog on what to look for and what to avoid!