About Enhance the UK
We're Enhance The UK, it's nice to meet you!
As a user-led charity, Enhance The UK aim to change the way people view disability, which often involves removing the 'fear factor' that so often surrounds the subject. We support businesses to be more inclusive by providing
disability awareness training
, British Sign Language workshops and accessibility audits, amongst other things.
Please do get in touch with us today to find out more about any of the services we offer.
'Undressing Disability' is a global campaign which aims to raise standards in sexual health and sexual awareness for disabled people. As part of this we run the Love Lounge, an online forum providing free advice on all things sex, love and disability. We also have free downloadable resources.
About Disability
Education is key
Often when talking about disability access, people think of building work. But access is more than installing a ramp or an accessible toilet. Inclusion ranging from Deaf and disability awareness in the workplace, to the right to an active and healthy sex life are as important, if not more.
Approaching Disability
It all starts with attitude
When people see someone struggling with a disability, they are often scared or frightened of offending them which means they will say or do nothing. We want to take away that barrier so that able-bodied people are not afraid to communicate with disabled people.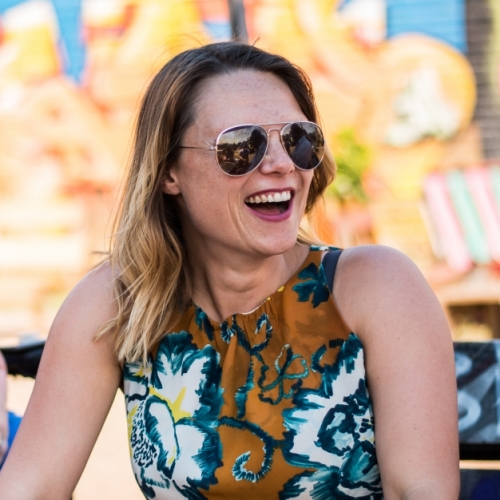 Claire has worked within the Deaf community for a number of years. She has experience of working with Deaf children, both in an education setting and as a Children and Families Support worker for the National Deaf Children's Society. Previous roles include working with Deaf young people and Deaf adults in colleges and as a Community Support Worker.
Claire has volunteered with Bedfordshire Deaf Children's Society and also with Luton Deaf football club acting as their club secretary. She has provided Deaf awareness training to various organisations and has a level 3 British Sign Language Certificate. She has been signing from a young age as she is Deaf herself.
Initially Claire was a hearing aid user but after losing her residual hearing she has had a Cochlear Implant. Ivy, Claire's hearing dog often accompanies her to work.
Claire@enhancethuk.org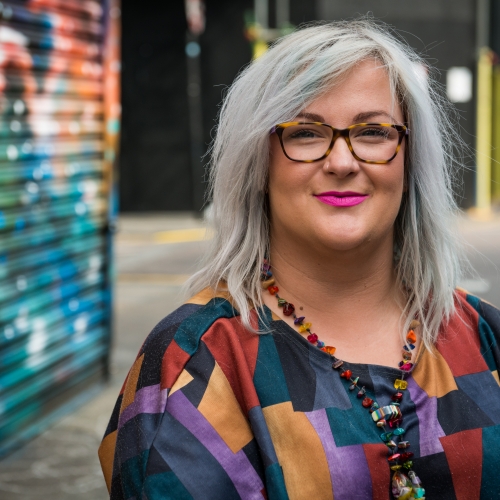 Emily is an Enhance the UK trainer and heads up our physical audits. She co-runs the Love Lounge with Mik. Together they aim to answer all your questions around love, sex and relationships and to get rid of the disability and dating taboo.
An accessibility consultant, travel writer and presenter Emily consulted on inclusion for the Rio 2016 Olympic and Paralympic Games. Originally a Yorkshire lass she now lives in Glasgow.
Emily@enhancetheuk.org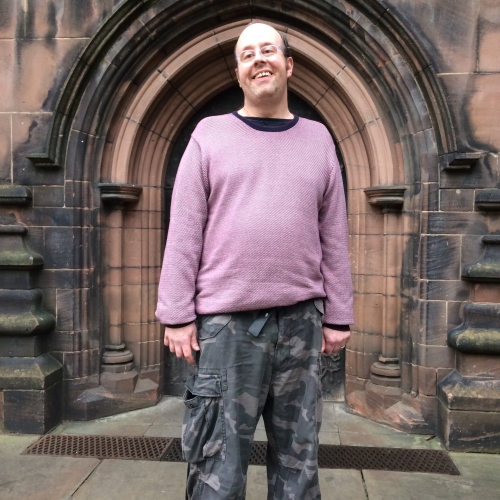 Dan has experience of working with people with a range of disabilities, addiction issues and with homeless people. A former feature writer for the now sadly defunct newspaper Disability Now, Dan has a level 3 qualification in training and education.
Dan has also written and acted in a short film focused on the day in the life of an inept carer and a disabled person. Dan has cerebral palsy and trains for Enhance alongside his wife, Becky.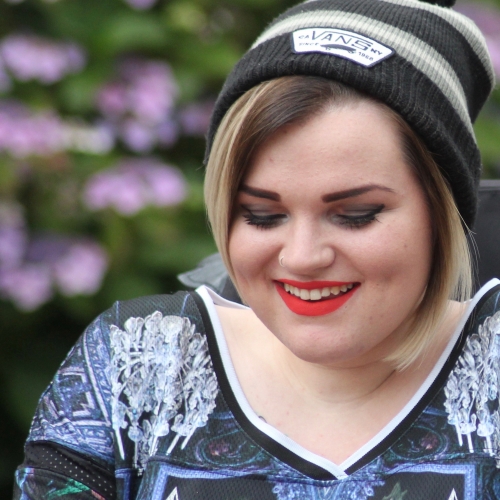 I'm Kelly Perks-Bevington, I'm on the wrong side of 25 and I am a business owner. I joined the Enhance team initially as a writer for Liability Magazine as I'd always wanted to be a writer and to contribute something to society, but I don't have the patience and I'm way too flakey! I will be writing each month about Film & TV but please expect my "columns" to go off on complete tangents, as I cannot control my train of thought, sorry! If you have any cool show/documentary/film recommendations or just want to talk – please drop me a line on Twitter.
I'm now a trustee for Enhance The UK, getting involved in all areas aiming to promote a more positive image of disability.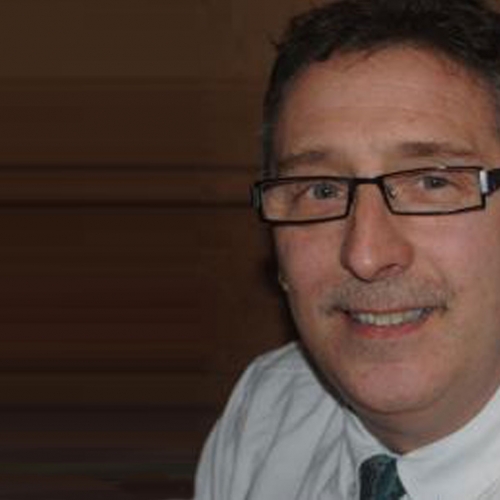 Frank has spent over 30 years working in the commercial field for three companies in the
construction, automotive and engineering sectors and in 2010 joined Remploy to manage the factory in Haringey, North London. During his career he has lived in Melbourne Australia and Düsseldorf Germany as well as in the UK. His career in the automotive industry took him to Japan, Korea, India, Malaysia and other countries wherever cars were built. He gained a thorough understanding of cultures and how to behave differently with different type of people in order to get the best out of them and what is required to keep a workforce efficient.
Frank is passionate about working in a 'no blame' environment and used this premise during his time at Remploy; a job in many ways was the most demanding of all the roles he has held and a job which was full of reward. After leaving Remploy, he started SpokeGuards which we is marketed under the tag line, 'Fashion for Wheelchairs'.
Besides networking his interests are enjoying life with friends, not taking life too seriously and watching, whenever possible, Huddersfield Town!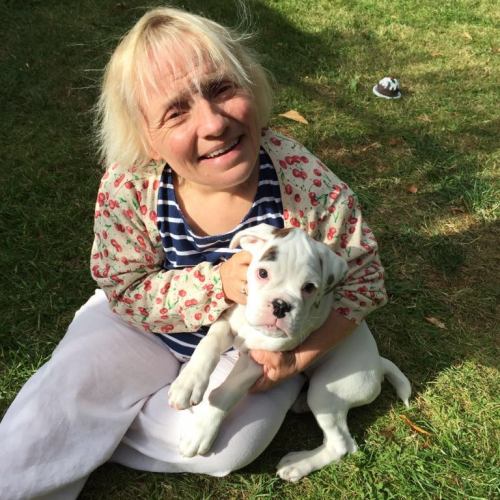 Becky Batten worked for 20 years as a support worker for people with mental health
problems in a variety settings including Haringey Council and Stockport Mind.
She is also a qualified Independent Mental Capacity Advocate (IMCA) and
Independent Mental Health Advocate (IMHA). She has advocated for people both in
hospital and in the community.
She spends her spare time with her husband Dan and two cats Clara and
Sweetie. She loves helping out at her local charity shop, watching films, reading
and buying new clothes.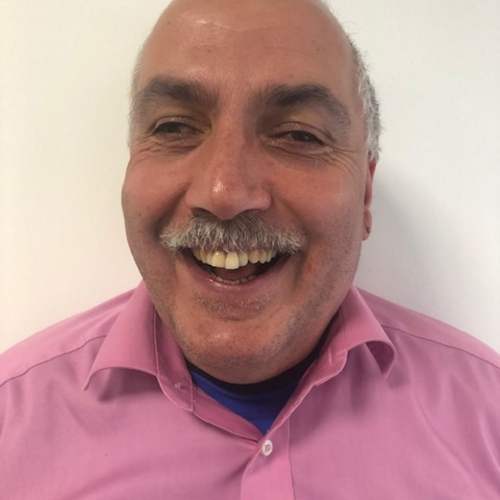 Jon has over 30 years of experience of working in the Public, Private and Voluntary
sectors focusing on designing and delivering best practice in promoting equality and
diversity. He currently holds a key position as the Head of Diversity and Inclusion at
a large property development and management company as well as being a trainer
for Enhance the UK.
He fully supports the business case for diversity and the benefits that different
perspectives bring to deliver creativity and quality outcomes.
Jon is a Non-Executive Board member of Bradford Teaching Hospital NHS Trust. He
is also a Board member of the Housing Diversity Network, a member of Homes
England Equality and Diversity Board and a Board member of Leeds and Yorkshire
Housing Association.
Jon has a visual impairment and considers himself to be the very lucky owner of a
working guide dog.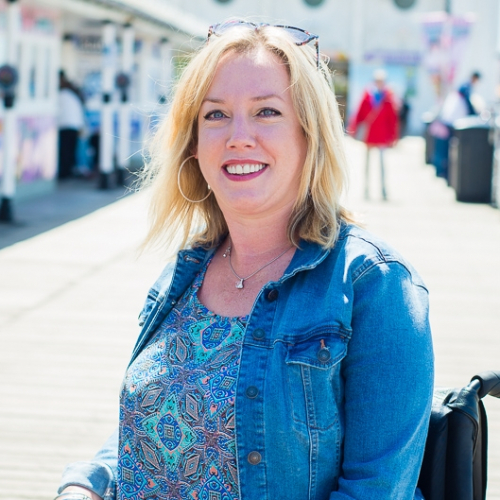 Zoe has been involved with Enhance the UK for many years now after Jennie's persistence
paid off and she agreed to be featured in an underwear photoshoot for the Undressing
Disability campaign. What a bold introduction to working for the charity!
Zoe has provided Disability Awareness training in schools, where the curiosity, insight and
openness of the children always warms her heart. She's written several articles and
blogs about new challenges she's faced or fun things she's done. Her ambition is to write a
book one day about her story but readily admits someone will have to chain her to a desk to
get her to knuckle down!!
Zoe became a wheelchair user 21 years ago when she became very ill with Rheumatoid
Arthritis. Despite being a very positive, happy go lucky person she had crises of confidence
and identity issues about not being the fit active sporty person she once was. This led her
into therapy and after seeing the positive transition in herself, she decided to become a
counsellor herself.
Zoe has now been appointed a Trustee for Enhance The UK. She hopes to contribute by bringing
some of her counselling skills to aid answering people's questions in the Love Lounge.
As a result of polio, Jig has been a wheelchair user since he was very young. Coming to the UK
from Mumbai in 1989, he spoke no English. To learn the language he attended evening
classes, then a couple of years later started at Leicester College where he did a BETC in
Leisure Study. As he was not getting any paid work, Jig offered himself as a volunteer and
was given the voluntary role of Sports Development Officer for his local council.
Currently Jig is working over spilt roles, as a Project Assistant his role is to do access audits
for which he works closely with HR Teams, making sure everything is updated, from new
starter to health and safety.
Jig has spoken at a number of events with employers, talking about living with disability and
overcoming challenges that might be faced with Remploy. One day a week he works for
BBC Radio Leicester. At the weekend he enjoys playing/coaching wheelchair basketball. He
attends the gym every day, Hot Yoga once a week, and also enjoys socialising with family
and friend.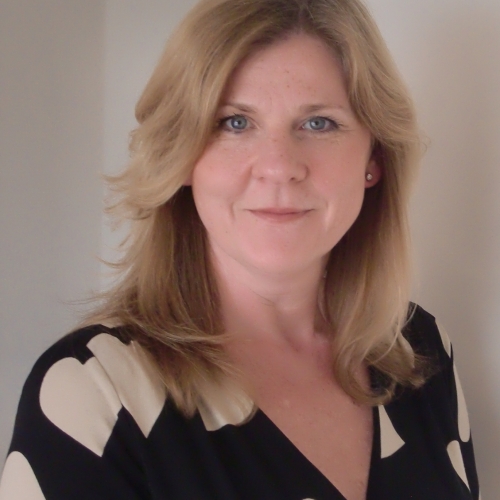 Karen works in behavioural change across the charitable sector. She is an experienced trainer, mentor, speaker and coach in the sector. She is also on the board of Camden Climate Change Alliance, is an active fundraiser, particularly with Homeless Rugby, and on various policy development bodies.
@karenlandles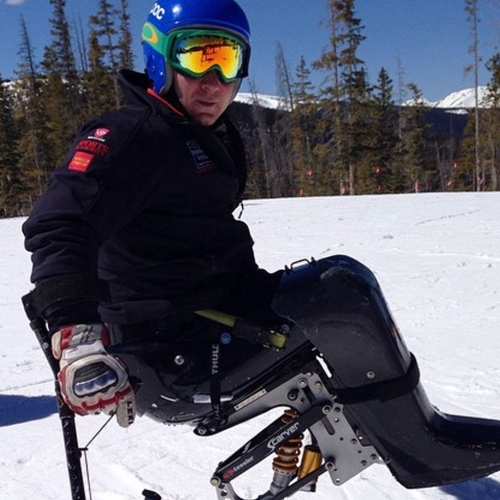 Life was good for Andy Trollope, running his own business Brunel Motors and enjoying a successful career as as professional Moto X racer. On the 27th of July 2008 that all changed while competing at a British championship race meeting. Andy had a very slow speed crash and broke his back, damaging his spinal cord leaving Andy a T5 paraplegic, this basically means that he was left paralysed from the chest down with no feeling or movement below the chest. Andy is now a fully qualified water ski instructor and regularly teaches people with many different disabilities from spinal cord injuries, visual impairment and learning difficulties. Andy is now back at work full time working as both a mechanic and continuing with the day to day running of Brunel Motors.
Andy became involved with Enhance the UK after a chance meeting with the founder of Enhance Jennie Williams at the mobility road show in 2011 when she asked him to fill out a questionnaire about the difficulties of forming relationships and dating from a wheelchair users perspective. In 2012 Andy was made a trustee of enhance and is very passionate about the need to spread the word about the great work that Enhance are doing. In his own words Andy said, "I believe that the need for education and advice that Enhance The UK can offer people with or with out a disability is invaluable and as a full time wheel chair user I think that I can offer another perspective to help get this message out there".