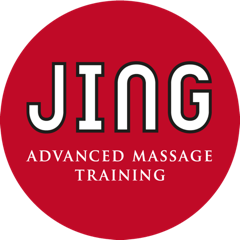 We would like to say a massive thank you to the team at Jing Advanced Massage & Training for raising a fantastic £1,000 for us by running the Worthing Marathon on Valentines Day. Since Jing make people feel amazing time and time again with their courses and training, they were looking to support a charity that's also spreading the love and it looks like we fit the bill! We are incredibly moved by this gesture and the passionately raised money will go on to fund inclusive and accessible Sex and Relationships Education (SRE) Resources for disabled young people and their parents and carers. We desperately need equipment to produce our online resources so we can reach as many physically disabled and sensory impaired people as possible across the UK. Thank you so much again Jing and we wish you the best of luck on the 14th!
We will be appearing on the Victoria Derbyshire show on BBC 2 news, featuring our trustee Andy Trollope, talking all about out our Undressing Disability campaign. Keep your eyes peeled and we'll let you know when we are airing very soon!
Don't forget that the Undressing Disability book is available now as an ebook or hardcopy. Read all about 19 of our users highs and lows with sex, love, relationships and disability. All proceeds go straight back into the charity to help with all areas of our important work.