Empowerment
We at Enhance the UK are super excited by the upcoming Love Abilities Festival.  The festival aims to change the belief that disabled people have no desire for love, sex, and intimacy. It aims to empower disabled people with the skills, knowledge and resources to lead the fullest lives possible. And for their caregivers, lovers and allies to help support or be part of their life.  This is a festival that's right up our street!
Love Abilities
The Love Abilities Festival takes place over 5 days starting on the 15th of October.   There will be 29 sessions and 50 presenters spanning 6 countries.  There is something for everyone in the programme from 'Sex, the Law, Disability Rights and Fun' to a workshop on 'The Art of Teasing'.  If you've signed up the sessions are available for 30 days after the event.
 
Dating with Disabilities
Jennie & Emily from our team will be on the 'Dating with Disabilities' panel alongside Dr Richard Bruno and Michelle Donald.
And our resident Love Lounge sexpert and occupational therapist Katherine Sellors is on the BDSM panel.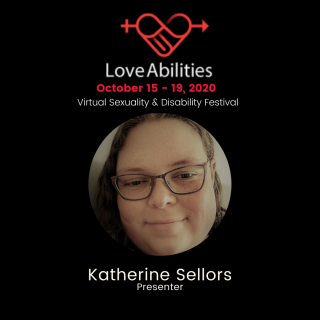 Tickets
You can get your tickets and find more information on https://loveabilities.org/ We hope to see you then!
Have you joined our Undressing Disability Hub yet? It's a free online space where anyone with an interest in the topic of sex and disability can share knowledge, information, ideas and experiences. Sign up today.
Find us on twitter and Instagram, search hashtag #UndressingDisability.