There are a lot of reasons why people might need a little helpful lube from time to time. This can include medical conditions, dehydration, stress, or different forms of birth control. If you are a person who menstruates then at different times in your cycle, or even menopause can make a difference. Lube can help to reduce friction, prevent injury, and make sex less painful.
When it comes to buying lubricants, there really is something out there for everyone. However, it can be really overwhelming to know which one will work for you. There can also be a bit of a stigma around lubricants but there is no reason to feel embarrassed if you need one.
Lubricants don't need to be expensive either as there are plenty on the market that are reasonably priced. When shopping for a new lube or your first one, you do have to consider safety. Oil-based products can cause issues with different materials including latex or silicone, not all products are toy or condom safe. If you are using sex toys or condoms, then you will need a water-based product instead so it's worth double-checking before you purchase. Ingredients or formulas may change over time too.
Here are our five favourites:
Naked Grapefruit. Just Lube
Just lube literally is exactly that. It's a simple take on lubricant without the complex ingredients or fussy packaging. As a result, it's an easy-to-use, straightforward product at a great price.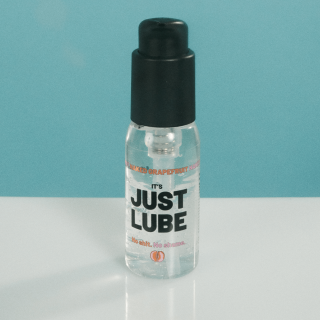 The small bottle is perfect for popping in a pocket or into a hand luggage bag ready for a flight. The pump design means it's easy to top up when you need it to. While a little went a long way with this product, we did need a top-up from time to time with this.
The lack of scent was another bonus with this product as this can be really challenging for those with sensory issues. It may irritate sensitive skin or those with allergies too. Thanks to the colourful packaging and easy-to-read information – it makes a great first lube purchase.
The product is also glycerin-free which is useful for anyone struggling with yeast infections. Glycerin can be added to lubricants because it helps them to stay wet, but it helps yeast to grow in the body.
Just lube is water-based and is, therefore, condom and toy safe.
4/5
£9.99 https://nakedgrapefruit.com/product/just-lube/
Smilemakers Generous Gel
The texture of this generous gel makes it immediately different from the usual lubricants in that it feels thicker and less watery. Despite the thickness of the lubricant, it doesn't interfere with any of the sensations during sex and it didn't feel unnatural when applied to the skin.
In fact, the thicker consistency meant it was less messy than some of the other lubricants. This is great news when combining it with sex toys. We also found that it needed less topping up in comparison to the others. There was no artificial smell to the lube either which can be great for anyone who struggles with strong perfumed scents. The bottle was also very easy to navigate with a clear pump design and minimal packaging.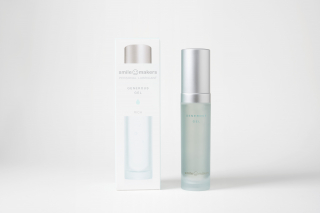 It is also made with only five ingredients including dipotassium glycyrrhizate. This natural ingredient comes from the liquorice root and may help to reduce inflammation. It may help with skin conditions or irritation that may occur during sex.
The PH-balanced and water-based formula is safe to use with sex toys or condoms.
5/5
£12.95 / https://www.boots.com/smile-makers-generous-gel-10271782
The Natural Love Company Simply Lube
This lubricant is a great option for anyone looking for a natural, cruelty-free, vegan alternative that contains no nasty additives or chemicals.
The product felt natural on the skin without being too sticky. The pump bottle is easy to use, and the lube doesn't have a strong overpowering scent. We did find that it needed the occasional top up but that's common with most water-based lubricants. It also contains aloe vera which can be soothing and calming on irritated skin.
It's worth mentioning the eco-friendly bottle design, which is made from compostable, wheat-based plastic. The ingredients are also 99.2% natural including Forsythia Herb Extract and purified water. If you fancy a bit of a change or if aloe vera isn't your thing, then the company also offer another version which has wild strawberry extract. Both lubricants are condom and toy-safe.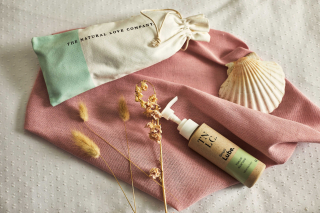 Overall, this is a well-thought-through product which could be a great addition to the bedside cabinet. It's also, thanks to the lack of chemicals, a good choice for anyone with allergies or sensitive skin.
4/ 5
£14.95 https://www.thenaturallovecompany.com/shop/eco-friendly-sex-toys/sex-accessories/natural-lube-and-organic-lube/simply-lube-natural-aloe-vera/
Sh!

Pure Lube is a bit of a bestseller thanks to how long it lasts on the skin without needing a top-up.
Despite it being water-based, it isn't overly watery but has a silky feeling without any overpowering scent.
It was also one of the best value for money since the bottle is huge at 250ml for just £12. A little goes a long way with this product so it is designed to last.
The vegan lube is great for combining with sex toys as it doesn't need to be touched up. It was great to note that Sh! also does a range of thicknesses including Pure Plus which may struggle with dryness or anyone who might be using dilators for vaginismus.
The lube is water-based which means it's condom and toy safe. We found it easy to wash off the skin afterwards which is a plus. The pump bottle means it can be used with one hand which is great considering the other might already be in use.
3/5
£12 https://www.sh-womenstore.com/lush-pure-lube-250ml.html
Hoo Raa Wake the Neighbours
CBD lube is fast becoming a popular addition to the market, and it can be difficult to know where to start if you fancy trying it out.
Hoo Raa is a great first try product as the bright packaging is colourful, playful and not 'overly-hempy' or scary. At £30 for 120ml,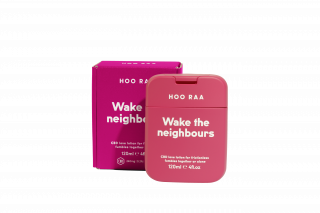 it's not the most expensive CBD lubricant out there. It contains 240mg of CBD isolate.
CBD, a cannabinoid, which comes from the cannabis plant is not going to get you high, but it may help you to relax. It may also be a great choice for anyone struggling with sensitivity as CBD is thought to increase blood flow to the area. It has also been associated with reducing painful irritation.
We found that the lubricant felt natural on the skin but a little goes a long way, so we didn't need a huge amount. It can be a little cloudy in appearance but thankfully it didn't have the overly hemp-ish smell that some CBD oils can have. While it was hard to know about irritation, we felt a bit more relaxed during use which makes it a potentially great product for anyone with anxiety.
This product is not condom safe however nor is it safe for use with toys.
4/5
£30 https://www.wearehooraa.co.uk/product/wake-the-neighbors-uk/