Could CBD help when it comes to disability, pain or mental health issues?
It seems like CBD is everywhere and in everything at the moment. But what is it, and what does it actually do? We've prepared your ultimate guide to all things CBD.
WHAT IS CBD?
CBD stands for cannabidiol. CBD is an active compound found in the cannabis plant. It can be extracted from the plant and made into oils, topicals, vape e-liquids or added to food or drink. It is non-intoxicating and it is thought to have potential health and wellness benefits.
HOW DOES IT WORK?
The endocannabinoid system is a biological system in our body. It impacts several major processes which include appetite, sleep, mood, and memory. It is thought that CBD interacts with the endocannabinoid system and binds to CB1 and CB2 receptors. CB1 receptors are found in the brain and body. CB2 are located mainly in the immune and gastrointestinal systems.

HOW COULD CBD HELP ME?
Inflammation
Inflammation is caused by your body's white blood cells responding to infection, leading to redness, pain, and swelling. CBD could potentially function as an anti-inflammatory which would help to reduce swelling and inflammation. One of the ways that CBD is thought to reduce inflammation is by inhibiting an eicosanoid enzyme called COX2. One study in 2013 which explored the anti-inflammatory properties of CBD found that cannabinoid may protect against the harmful effects of inflammation in a mouse model of Multiple Sclerosis.
(Link to study : https://www.sciencedirect.com/science/article/pii/S0969996113001939)
(Link to Mind statistic: https://www.mind.org.uk/information-support/types-of-mental-health-problems/statistics-and-facts-about-mental-health/how-common-are-mental-health-problems/#:~:text=1%20in%204%20people%20will,week%20in%20England%20%5B2%5D. )
Anxiety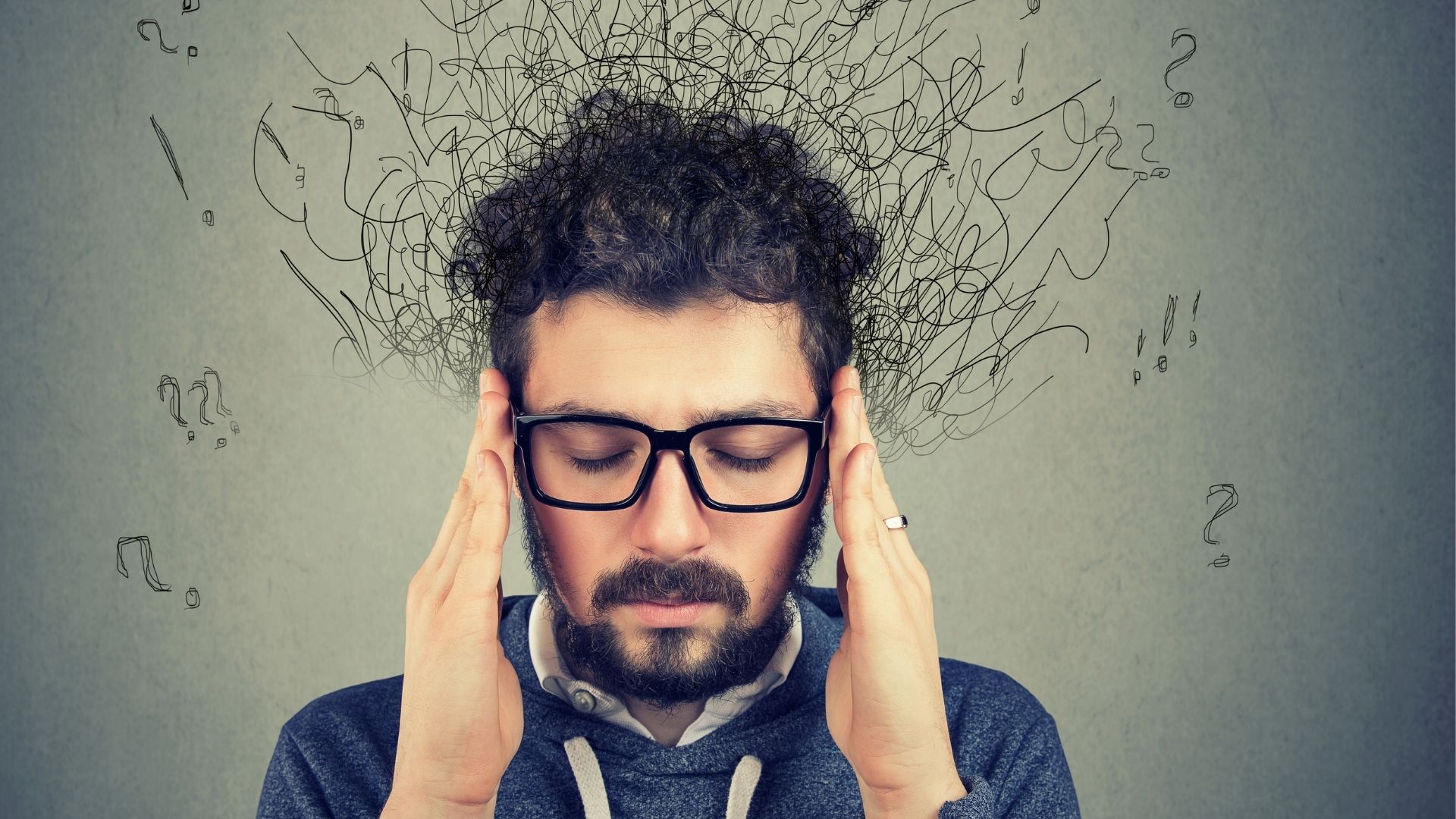 Struggling with your physical or mental health can lead to added anxiety. Mind.org estimated that 1 in 5 people have a mental health problem such as anxiety or depression. CBD may help to reduce anxiety. In a study, positive interaction between CBD and a crucial neuro-receptor linked to anxiety was noted. An evidence review published in the British Journal of Pharmacology found that full-spectrum CBD could have therapeutic benefits for both anxiety and pain.
(Link to study: https://bpspubs.onlinelibrary.wiley.com/doi/epdf/10.1111/j.1476-5381.2011.01238.x/)
Sleep
It can be difficult to get to sleep if you are suffering from physical discomfort or your mental health is causing you distress. A case study from 2019 revealed that CBD could potentially help while tackling anxiety.
It involved 72 participants with 47 of those experiencing anxiety and 25 suffering from poor sleep. They were given 25mg of CBD daily then recorded their feelings. The researchers noted that 79.2% recorded their anxiety felt lower and 66.7% said their sleep had improved after just the first month.
(Link to study: https://www.ncbi.nlm.nih.gov/pmc/articles/PMC6326553/)
WHAT'S THE DIFFERENCE BETWEEN MEDICAL CANNIBAS AND CBD?
CBD stands for cannabidiol and THC is tetrahydrocannabinol. Both could offer therapeutic benefits for a number of different conditions. In the UK, CBD is available over the counter legally but THC is not. You need a prescription for medical cannabis in the UK from a licensed clinic.
CBD could potentially help with nausea, migraines, sleep, anxiety, inflammation (skin conditions, arthritis), pain, epilepsy and seizures. THC is often associated with the treatment of glaucoma, insomnia, nausea caused by cancer treatments, appetite problems, pain and muscle spasticity, anxiety and multiple sclerosis.
Speaking to your doctor and doing research when it comes to starting CBD is important.
HOW DO I TAKE CBD?
There are a lot of different ways to take CBD. You may find that you prefer some more to others or some methods may suit different needs. It's best to try different products and keep a journal so you can chart the benefits or differences you feel.
Here is a brief guide to the four most common ways to take CBD
Oils or Tinctures:
Tinctures or oils are an easier way to take CBD by simply popping a small amount under the tongue and allowing them to absorb before swallowing.
The molecules are absorbed through the lining of the wall of the mouth, which is particularly sensitive, and beneath the tongue. It is worth noting that there is alcohol in a tincture if you are trying to avoid it.
Edibles:
Edibles are foods and drinks that have been infused with CBD. Edibles range from gummy bears to brownies to bars of chocolate and bottles of water.
CBD is extracted from a plant using a solvent before forming a concentrated substance. This is then added to the food or drink. The big difference with edibles is that they take longer to work and some of the CBD is ultimately lost due to the metabolic process. This varies from person-to-person with variables such as height or weight.
Vape:
Vaping is a fast way to absorb cannabinoids into your bloodstream.
E-liquid vaporises at approximately 200°C, producing a vapour which is then inhaled. The CBD then enters the bloodstream through the lining of the mouth, throat and lungs, allowing for rapid uptake. Legal CBD e-liquids come in a variety of flavours but will not get you high as they do not contain Tetrahydrocannabinol (THC). THC is a Class B controlled drug in the UK and is illegal.
Topicals:
Topicals are great for relief from aching muscles and for treating skin conditions. The healing compounds are absorbed directly through the skin, allowing them to target a specific sore area for faster and more focused relief. Apply a balm, lotion or oil to the affected area of the skin after a hot shower and allow it to sink in.
Read more: https://cannavistmag.com/cbd101/ways-to-take-cbd/
WANT TO LEARN MORE?
The Cannavist Magazine is your essential guide to all things CBD and medical cannabis. It is available in-store at WHSmith, McColls and Easons. It can be found online at cannavistmag.com and Readly.com
Keep up to date with all of our latest podcasts, news and insights by connecting with @ETUKUndressing on twitter or follow @UndressingDisability on Instagram.
Sign up for free to our Undressing Disability Hub to access free resources on a host of topics relating to sex and disability.