So to say I'm not nervous would be a lie. I had a 12k run last Monday, just to loosen the limbs a little and felt my calf twang. Worried that I would have to run in a lot more pain than expected, I have rested for a week and fingers crossed it seems to have healed. My t-shirt has gone in for printing today.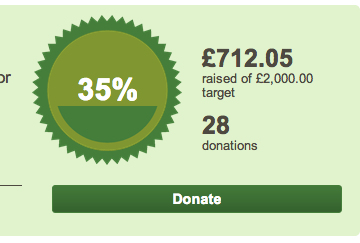 I have an Enhance the UK logo on the front and back. I'm also contemplating running with a bucket to get some donations from the crowd, but that weigh me down considerably (Unless they throw in notes) ((Maybe I should write that on the bucket))
Anyway if you are feeling generous like the wonderful 28 other people have been then please dig deep and donate at www.justgiving.com/jonnocox
It's also on channel 4 this year, so if you see a guy on all 4's crawling to the finish, that'll be me….