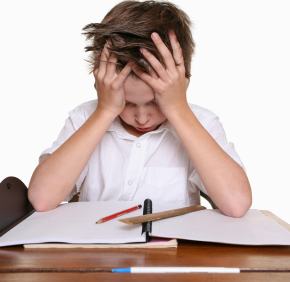 My son Terry (names have been changed) is 8 years old. He is profoundly deaf and wears a cochlear implant. He attends a mainstream school with a Hearing Impaired Unit. He is educated for core subjects including English and Maths in his mainstream class with the support of an Educational Communicator.
I have had concerns about my son's progress for quite some time now. When speaking to his class teacher I was reassured that he was doing well academically and progressing well. This has been a pattern that has been repeated at every parents' evening since he started school with various teachers. At no point has a teacher looked me in the face and been upfront and transparent with me. Looking back through his school reports I am aware that this is not the case.
He has not progressed academically as would be expected and his attainment is quite a way below the national average. I think that it is disgusting that I can be mislead in this way. My son is not doing well in school and their expectations of him are low. Had I not known a little about this from experience of previously working in a school, I would have taken them on face value. This suggests to me that there are other parents out there who believe their child is doing well when this isn't true.
It was only when I had an independent assessment done that I realised how far behind Terry actually is. He is approximately three years behind his peers. The attitude that I have had from the school including the Special Educational Needs Co-ordinator and the Teacher of the Deaf is that this is perfectly normal for a deaf child and not to worry. I find this astonishing. Deafness is not a learning difficulty. There is no reason, with the right support and attitude, that my son should not achieve academically. The support from the school has been inconsistent at best. Input from a speech and language therapist and a qualified Teacher of the Deaf has been patchy.
I am now in the process of fighting the Local Authority so that my son can go to a specialist school. It's a very stressful time and really emotional. All I want for my child is what every parent wants – the right for their child to have a good education and to be supported in an appropriate way so that they can achieve their full potential. Trying to remove my son from mainstream teaching is not something that I ever thought I would do, however whilst this culture of low expectation remains in mainstream provision, I feel that I have no choice. I wholeheartedly support the Close the Gap campaign that has been lead by the National Deaf Children's Society and urge other parents not to take reports of good progress at face value.