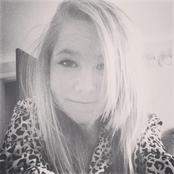 Do you ever look at yourself and wonder what on Earth is that? I have to admit, I do. There's times when I go past a mirror and I can't even look at myself. But other days, I'm stronger and I can look in the mirror with a little bit of confidence. Due to being in a wheelchair I find myself immediately ugly and I'm ashamed of the fact that I'm in a wheelchair. I assume everyone thinks this of me, even when I know for a fact that they don't. When I go out into town, I keep my head down and don't really make eye contact with passing pedestrians and the public. I never feel safe. And this is one of my biggest issues.
I find that when I go out, I get stared at a lot and after a while this can knock your confidence down because you start wondering what they're looking at and what's drawing their attention to you. You think begin to overthink about everything and telling yourself all of the insecurities you have about yourself. Even when your friends tell you over and over again that 'you're beautiful and you're amazing' but you never take it in. You just thank them.
After a while it starts to really drag you down and you never talk about it because you feel like you're complaining and you sound childish or you're feeling sorry for yourself. Because you're bottling it up, it starts to grind you down until you can barely take it any more and whenever you open your mouth you feel like you're going to burst out crying.
It's time that this changed. Schools should have Disability Awareness Training and so should big companies/businesses.
We have voices, and we want to be heard.