Our latest awareness campaign highlights that loneliness is a major issue for many disabled people.
What may not be obvious to everyone is that even in a room of friends and family, people can still feel isolated and alone.
Jennie Williams, CEO of Enhance The UK writes about everyday situations that can be isolating when you are Deaf or have a hearing impairment.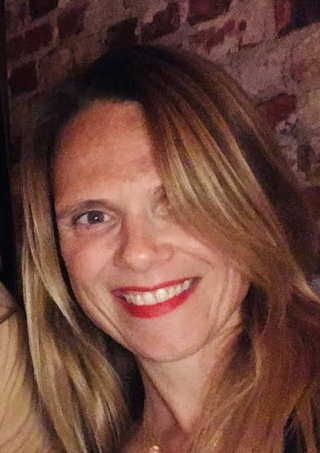 When you're Deaf or have a hearing impairment like me, there are some situations that can feel daunting and a bit stressful. Family gatherings and social get togethers being a prime example.
You see, in a noisy restaurant with background music, or even at home with lots of people talking at once, it can be really difficult to engage in conversation.
Picture the scene. Auntie Mary is sitting to my left reminiscing about when she met Uncle Freddie. My cousin John is chatting across the table to my sister about his new job. My daughter is tugging at my sleeve with a question and the dog is barking in the background. As a hearing person you might find this experience loud and distracting. Imagine how that feels when you're trying to tune in to one voice at a time.
The thing that most people don't grasp is that when a D/deaf person puts on their hearing aid or cochlear implant it's not like wearing a pair of glasses. There isn't sudden clarity. My hearing aids pick up ALL of the sounds around me whether I want them to or not. It takes time for my brain to adapt and work out sounds and that can be very tiring. Add into this reality the challenge of trying to lipread someone with a big bushy beard, or poor lighting and it's completely exhausting.
What's important to remember is that Communication is a 50-50 thing. We've all got a part to play. It shouldn't just be the deaf person, always trying to 'hear' everything that's being said. The statistics show that 1 in 6 people in the UK have a hearing impairment so it's highly likely someone you know can relate to feeling excluded from the conversation. This barrier can lead to a disconnect and that's where loneliness kicks in.
So what can people do to make social gatherings more accessible?
Well if you're a hearing person you could start by asking what a D/deaf person's access needs are. What would make the environment more comfortable and accessible? Examples are:
Turning down background music
Asking the restaurant for a quiet table
Asking where the best place for you to sit is, so they can lip read you
If you're the one with the hearing impairment then you could consider educating people by being open about what your own access needs are. Hearing loss is nothing to be ashamed or embarrassed about. It happens to the best of us, myself included, and I've found being honest about it helpful.
If a hearing person suggests you should wear a hearing aid because it would make life easier for THEM to be able to communicate with you, that's not the reason you should wear one. It's a decision only you can make if and when you're ready to.
Stay Connected
Follow our disability and loneliness campaign by searching the hashtag #DisabilityAndLoneliness. Join us on twitter @ETUKUndressing and on Instagram @UndressingDisability.