Holly Williams
This page is dedicated to my latest novel 'Ley Ryders'; an exciting new fantasy adventure. It tells the tale of Petronia, the mute daughter of a simple blacksmith who feels she is destined to become a Ley Ryder; a sacred band of women who devote their lives to aiding others through the healing power of crystals and follow the guiding  influence of the  mystical force known as the Ley.
Petronia's brother Hayden however is suspicious of the Ryders motives and fearfully protective of his sister. Together, the siblings venture out with the Ryders to discover the truth of Petronia's uncanny talents in sensing the Ley, but are these  abilities signs of glorious wonder or omens of evil?
On their journey, Hayden and Petronia will encounter many wouderous sights and perillous challenges. Follow them as they confront ancient magic, strange and deadly mechanical creatures, noble Dwarves, and lame but couragous princes as they seek out Petronia's true voice!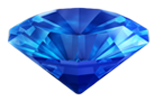 Ley Ryders is currently being proof read by Matador Publishing so I hope to be able to start checking it through sometime over the summer. The very kind and talented artists at Dynamo Design have already started work on my front cover and I'm thrilled with how things are shaping up. Take a look for yourself.