Hi Love Lounge,
I'm hoping to spice up my sex life with my boyfriend.  We've been together for 3 years and things have started to become a bit same-y in the bedroom. It's both our faults, life has got in the way and we find ourselves not being able to be bothered!
Have you got any recommendations of toys or equipment we could use? We're open to anything, but my cerebral palsy means I struggle with grip, and going on top takes a fair bit of time and effort!
Thanks,
A
Our Answer
Hi A,
Don't worry, it's very easy for things to become same-y in the bedroom. Mainly due to the fact that partners become comfortable with each other and don't always want to change things that work for them. So let's talk about how to spice up your sex life.
Where to Start?
It can be fun to try different things and introducing sex toys and other adult products is a good way to start.
There are loads of sex toys available now. Magic wand style vibrators like the DOXY wand are great for clitoral stimulation, and can also be used as a general massager for easing muscle aches and tightness. You can get different accessories for a lot of wands ranging from male masturbators to G-spot massagers.  The DOXY wands have large buttons that are easy to press and are easy to hold due to its size.
Grip Issue Solutions – App Controlled Toys 
App controlled toys may be worth exploring too.  App controlled toys such as the Satisfyer  Curvy  1+  (an air clitoral stimulator) are good for people with struggle with grip as one partner can hold the toy in place whilst the other can control the toy with their phone. It can also be used remotely if one partner is away from home. A bit of an upgrade from sexting!
Satisfyer  also have a Rabbit style vibrator called the Mono Flex, a Cock ring called the Mighty One, and the Double Fun which is a couples toy. All of which can be controlled by the same app.
Positional Furniture & Stability
You could consider using sex positional furniture such as Liberator Adventure Gear. This is a great way of changing and enhancing the sexual positions you do in a comfortable way. The Liberator Wedge or Ramp is a good place to start but they do lots of different shapes and toy mounts, including ones with restraints.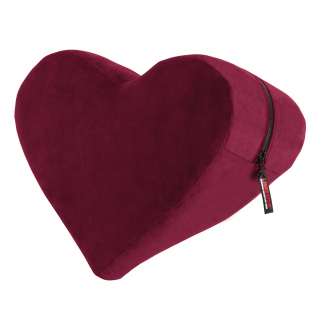 Something like a 'I like it doggie Style' strap from Sportsheets could be used to help you enjoy doggie style with less effort. And it can help give you more  stability when on top. Another option that may aid you to go on top would be The Fetish Fantasy Incredible Sex Stool.
I hope this advice helps you explore new adventures in the bedroom!
Damian
Send Us Your Questions