The Question
Hello.
Do you have any suggestions to help with my disability and male masturbation? My girlfriend is awesome but has a much lower sex drive than me. I've always LOVED to masturbate but have no use of my hands due to searing pain, therefore, I cant touch myself. It is driving me mad honestly! And I've been unable to ejaculate either since a SCI (Spinal Chord Injury) nearly 3 years ago. I have female carers 24/7. Any tips please?
Our Answer
Thanks for contacting us John. I have given your question about disability and male masturbation toys a bit of thought. There are few different male masturbation products that will hopefully give you a pleasurable experience and help you to reach orgasm on your own.
The products I have listed below do not need a lot of hand dexterity. Here is some information about them and links to where you can purchase.
Male Masturbation Products
The Hot Octopuss Pulse range of products were designed for people with SCIs' in mind to help them reach orgasm and ejaculate. The Design of the Pulse toys even work if you do not have an erection. They require no use of hands once the toy is in place and turned on. Some of the Pulse models come with remote controls which make it even easier to use.
Another option is the Suck O-Mat 2 Sucking machine. Once the penis is in the sleeve it gives hands free pleasure. It can be controlled by remote control so can also be controlled by your partner as well. It is mains powered which means it is powerful, producing up to 200 suction impulses a minute.
The Handy is marketed as the ultimate Hand Job machine which is another powerful mains powered Masturbator. The Handy comes with a dotted sleeve but can also be attached to other sleeves. It can also be controlled over the internet and also synchronised to some of the videos on the website. The handy is also compatible with a VR Headset.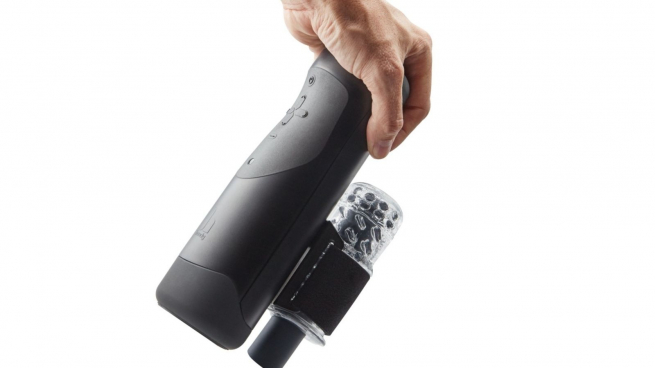 There are also products like the Ferticare 2.0 which is a powerful medical vibrator which has been designed to help men with spinal cord injury to achieve ejaculation.
I know a lot of men who have Spinal Cord injuries cannot ejaculate and even using these products may not change that. I would also recommend talking to your doctor before using the more powerful toys to rule out the possibilities of any complications with your SCI i.e. Autonomic Dysreflexia.
I hope this advice helps and if you have any other questions please feel free to get back in touch.
Kind regards
Damian
Send Your Questions To The Love Lounge
The Love Lounge team are here to help so get in touch if you'd like advice or need more information on a topic.
Our panel of sexperts have a range of different disabilities, experiences and knowledge. We'll do our utmost to find a solution for your dating dilemmas, sex education questions or  relationship worries. Please don't be shy about asking a question, we genuinely want to help. All questions are answered privately, and then we remove any personal details and publish here on our blog with the goal of helping others who may be searching for similar insights.
Stay Connected
Follow our Undressing Disability campaign on social media. Find us on twitter @ETUKUndressing or on Instagram @UndressingDisability. #UndressingDisability
Next question