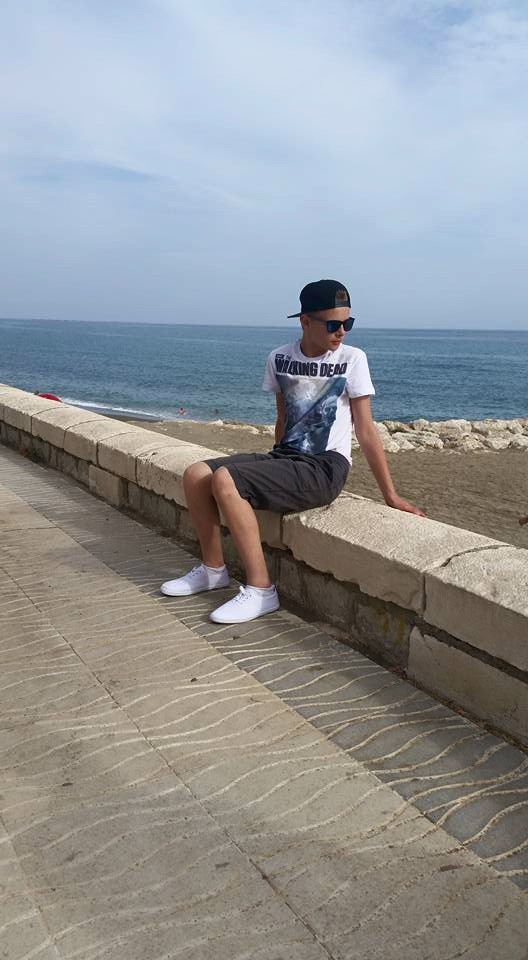 Hi. My name is Nathan, I am 14 years old and I have Crohn's disease. I was diagnosed with this when I was 9 years old. I have decided that I would like to try and write some blogs about my experiences because I think having Crohn's can be lonely and I want to spread awareness.
I first knew something wasn't right on the evening of my 9th birthday… I was sat watching TV (football as always) and all of a sudden I felt this sharp intense pain along the right side of my stomach. I was virtually in tears and shouting to my mum for help. She gave me some painkillers and hugged me on and off throughout the night when I kept waking up in pain. I started going to the toilet for a poo (or a number 2 or whatever you want to call it) way too often, sometimes over 20 times a day. There was blood in my poo and trust me when you are going that often it's really uncomfortable! The toilet became my new home; I spent most of my time there. Mum stacked a pile of books in the corner for me and put a little radio in there – it's the little things that make the difference! One day I was at a friend's house (I had grown up with him and his little sister, as my mum is close to his mum) when I needed to GO. I was in there for hours and cried a little as it was so painful when Robyn who was about 3 at the time decided to drag her little stool into the bathroom, bring her packet of cookies and sit and keep me company! We laugh about that a lot now. It wasn't long after this that a row of air fresheners mysteriously appeared in the toilet … to be fair, when I am in full flare up, even I can't cope with the smell!
Mum had taken me to the doctors but the wait for a hospital appointment would take months. I very quickly deteriorated health wise. I lost a couple of stone in weight and was skin and bones. I had no energy so I couldn't walk more than about 5 minutes at a time and this left me in a lot of pain. I wasn't sleeping as I kept waking up all night with severe cramping. It got to the point that I was only able to go to school part time and wasn't able to move far from the sofa at other times. I went from being fit and active, a normal young boy to almost like an old man. This was the hardest part for me. Mum did keep taking me to the hospital saying there was something not right with me but I felt like the doctors weren't listening or appreciating what we were saying to them.
I was diagnosed in July 2010, only about 4 months after I became ill, but over 16 weeks deteriorating how quickly I was meant I was in a real state. Being given a diagnosis left me with mixed emotions. I was relieved in some ways because I thought that now they know what my condition is the doctors could treat me. It might sound silly but I also believe that some people didn't believe or understand how ill I was. I hoped that having a name for it, people would be more understanding. On the other hand knowing that I would have this illness for the rest of my life made me feel depressed and worried about my future and if I would succeed in life. I didn't really talk to anyone about my fears or concerns and bottled it all up. I felt that other people couldn't understand how I felt and I thought that people wouldn't accept me or see me the same way as they did before.
Not talking about my feelings was one of the worst decisions I made. I sunk even further into depression and even considered suicide as an easy way out from everything that was happening. I know it's shocking that I felt that way when I was so young. I became an arse towards everyone – I was so angry about everything. I lost my temper all the time, breaking things and shouting horrible things and abuse at my mum. I know mum was really worried about me and in the end she went to the doctors and got me referred to see a psychologist. I was furious and didn't want to go. The IBD nurse at my local hospital was great and really supported me, encouraging me to go to see the psychologist. I hated it there … the less said about that the better. I did start to feel better again afterwards but I don't think it had anything to do with her. I think it was more about the fact that I started to feel a little healthier and this give me hope for the future.
Anyway that's enough for one day. I have so much more to say so keep your eye out for another blog.
Nathan