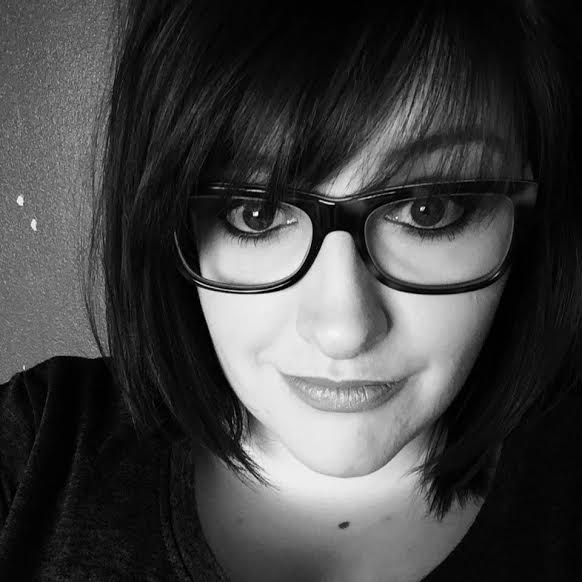 Where should I start? I'm Sarah, I'm a Scouser living in Northamptonshire with my boyfriend and a broken body.
I have Ehlers-Danlos Syndrome (EDS), Fibromyalgia and Postural Orthostatic Tachycardia Syndrome (PoTS) – basically, I'm in a lot of pain. I dislocate, I'm knackered all the time and my heart races causing blackouts and dizzy/shaky spells – sounds marvellous doesn't it?
There's a lot more to it but I'm sure we can discuss that another time.
I heard about Enhance the UK on Twitter, they wanted stories from disabled people about their sex lives and relationships; I was totally up for that. I had a few men from hell that I could write about. I emailed Jenny as soon as I scoped out their website and had a look what they were all about.
I'm all about raising awareness; I work for the HMSA on the social media team and also run local group meetings for people with a hypermobility syndrome in the Northants area. I write fiction and a blog – I'm all about the words.
I'll be appearing on Enhance's blog every month so thought I'd share some random facts about me:
 I can't usually do that serious thing. You know the deep and meaningful conversation? Yep, that and I don't work well together; I end up making a really bad joke or staring at my phone.
 I have a Masters in English, *bows* thank you, thank you. My dissertation was on the commodification of the disabled body in the Victorian freak show. I was and still am very interested in that topic.
 As from my previous point – I like weird stuff.
 Crime fiction rocks my wheelchair. Crime novels, detective shows, crime thrillers, Criminal Minds, serial killer type things. I guess this leads back to my last two points.
I should probably branch out more.
 I have an unhealthy amount of makeup. I'll say no more on this.
 Pyjamas are the way forward in life.
 Lists are good.
I'll end it there, see you next time,
Sarah x