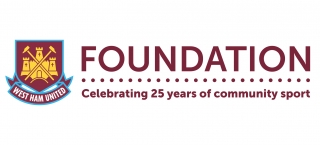 West Ham Foundation
"West Ham United Foundation approached Enhance the UK to conduct an independent audit of our current activity. We have a new vision to be a truly inclusive organisation and we needed to understand where we were and what steps we needed to take going forward. The process from start to finish was incredibly professional and throughout the audit we were supported and most definitely challenged!"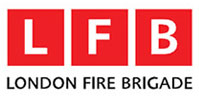 London Fire Brigade
"I can honestly say that the training I attended with Jennie was the only time I have enjoyed "disability awareness training". It was inspiring, informative, fun, interesting….I could go on. In fact I enjoyed it that much that I arranged for my team to attend a session too. What confirmed to me that it was brilliant was when two of my team actually thanked me for arranging it, I have to say that was a first! So thank you Jennie, James and Liz for educating us in your unique way."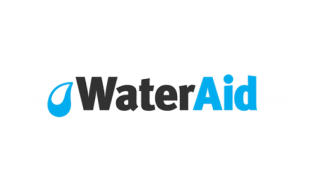 WaterAid
"James and Jennie are very inspiring and articulate people, and ran the session at the right pace, communicating issues to us in a way that helped us to understand them rather than being confrontational. I'll be a lot more confident in assisting a disabled person in future, which for me made the workshop really worthwhile."
JULIE LITTLEFIELD – POLICY & CAMPAIGNS TEAM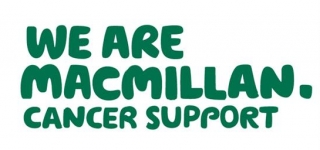 McMillian Cancer Support
"I had always been a bit nervous around people with disabilities, thinking i'm going to do or say the wrong thing. The disability training I attended really changed my perspective and gave me the confidence to approach and support people with disabilities without fear that I am going to offend someone.
The session was really informative, fun, insightful and it was a joy to be part of a refreshingly new style of training. Jennie and her team's passion & commitment resonates through their training sessions and it was a privilege to attend."
KAZEM BEATON – SUPPORTER DONATIONS MANAGER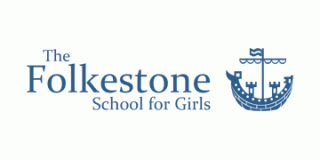 Folkstone Girls School
"Enhance the UK provided our year 10 students a thoroughly engaging and highly interesting day centred mainly on body image and how we perceive beauty. Every single student was totally engrossed by each workshop which was delivered by a group of extremely personable, warm and friendly people.
Enhance the UK are a unique set of trainers who were able to broaden minds and allowed students to question what really matters in their lives without being manipulated by the portrayal of beauty in the media. All the girls were keen to chat with the trainers on a one to one basis, with many of the trainers handing out contact information to offer on-going advice and support to the students.
I would recommend Enhance the UK to any school; we are already planning when the company can visit again to run more fascinating and motivating workshops."

Hovertravel
"Thank you Jennie and Emily​ for a fantastic day with staff from Hovertravel, the buzz around the business is immense. Not only did you empower the staff to feel more confident with supporting passengers with disabilities did it in such a way that will be remembered for a long time. What a fun, interactive enlightening training session. I look forward to working with you again. Thank you."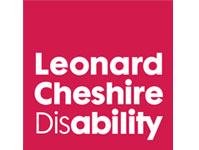 Leonard Cheshire Disability
"Jennie Williams was invited to present to the Community Engagement Team, a department within Leonard Cheshire Disability. The training was part of the induction process for some staff who had not previously worked with disabled people.
The training was hands on, practical, eye opening and extremely effective. Originally Jennie had been asked to present just for the morning, however the staff found her so inspiring and knowledgeable that she was asked to stay over lunch and continue on into the afternoon.
Without exception all staff members were positive, enthusiastic and buzzing from the interactive elements of the training. I would recommend this course to anyone who feels that disability and communication is important in their daily living."
MICHAEL CALVER – COMMUNITY ENGAGEMENT MANAGER
London Southside Chamber of Commerce
"Jennie Williams has delivered Disability Awareness Training to groups of our members in south London on several occasions. The sessions have always been very well received by local businesses and everyone to whom I have spoken subsequently has thoroughly enjoyed them. Members particularly appreciate the fact that she has always presented her information very clearly and in such a way as to make it interesting, informative and useful for everyone present. Our members come from a wide range of business sectors and some of them know a lot less about disability issues than others. Despite that, everyone has felt they learned a lot from the training sessions and that they were well worth attending and taking part in."
GERRY MACDONAGH – EXECUTIVE DIRECTOR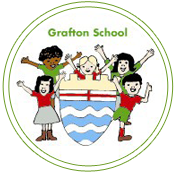 Grafton Primary School
"If only Enhance the UK could work in every school in the UK! This surely has to be the path to enabling our future generation to live a life where all are valued equally and accepted for who they are. Enhance the UK not only raised awareness of disability, and were fun, positive role models that broke stereotypes but also provided a day of experience that will be remembered for years to come.
Both pupils and staff have been educated and empowered to talk about disability and to question attitudes towards those who are disabled. At Grafton we are proud to be an inclusive school – having Enhance the UK come in to our school as part of our Disability Awareness Week has helped us to ensure that we maintain this."
EMMA DAVEY – SEN & INCLUSION MANAGER
Forsbrook Primary School
"On behalf of all of the staff at Forsbrook Primary I would like to say a huge thanks for the training received tonight. It was such a refreshing change to undergo training which is so practical rather than sitting watching a PowerPoint.
I am sure that all of our staff would agree that your knowledge and expertise will help us greatly in this area and we now feel much more confident that we are doing a great job for our children.
Once again many thanks and we look forward to working with you agin in the future."
NICKY DANYLYK – ASSISTANT HEAD