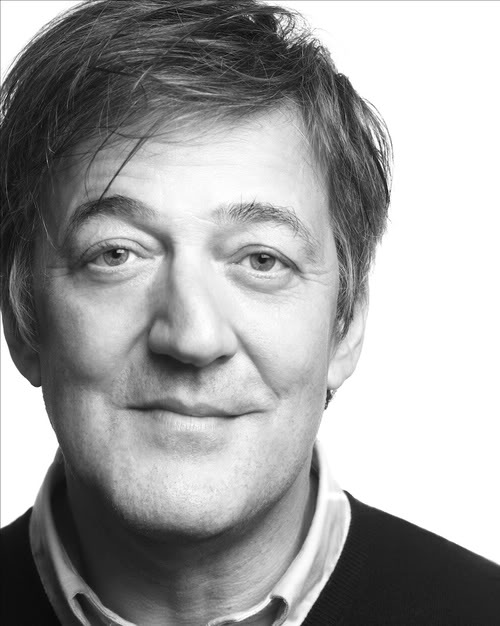 Accessing the Scene
In celebration of Brighton Pride 2013, here at Enhance we wanted to explore what it means to be gay and disabled today.
As well as being a fantastic celebration of the strong and vibrant LGBT community and how far they have come in recent years, the parades presence reminds us of the regular difficulties and barriers minorities of any kind can still face.
This struggle is then multiplied when also factoring in a disability and now having to deal with being excluded from societies 'norms' on two different levels.
Dating with a physical, mental or sensory impairment can be notoriously hard work on its own. Channel 4's hit show 'The Undateables' brought this to public attention, but didn't factor in same sex couples. When your pool of potential suitors gets reduced even further because of your orientation, you may start to wonder if you'll ever enjoy a fulfilling love life.
Adding to that there's the notoriously high standards imposed by the gay community itself. In a world stereotyped with images of perfect styling and washboard stomachs, it's no surprise that gay disabled people may feel the whole scene is a little closed-minded.
But of course you never know who you might meet once you get yourself out there. And being out there means quite literally being out… at night… in bars and clubs, which isn't always so practical. Big clubs like 'Revenge' in Brighton don't make it immediately obvious on their website that they cater for or are accessible for different needs. And at a sprawling 3 floors or so, it's doubtful that the vast majority of the club is, at the very least, wheelchair accessible.
Luckily Brighton is one of the most gay friendly places in the WORLD so there is a varied selection of bars, clubs and other events to busy yourself with. But what if you live in a remote area, and considering there is an appealing resource for you, you then simply can't get to it?
Thankfully with the wonders of the modern age it is now easier than ever to cast your net out to all of the fish in your dating sea and seek solace with those in similar situations. Dating sites like Match.com look sleek and have big advertising campaigns behind them, further reinstating online dating as the modern way to live and communicate.
But in the dizzying digital cosmopolis, it might be more appealing [and less overwhelming] to instead opt for specific sites over mega brands.
This would be fine if you were simply gay, or even looking for something trivial and borderline suspect like Uniform Dating. But being both gay and disabled apparently does not entitle you to a very large or attractive selection of websites.
You can't ignore the good intentions of sites like Whispers4u.com with their own distinct 'gay' section. But the design and general feel pales in comparison to the more colourful straight, disabled 'main' portion. Why make it any less of an experience and suck all the fun from it?
And then there's just the plain old bizarre Gaydisableddating.co.uk. The imaginatively titled site starts out by cutting out the market of lesbians altogether and then on closer inspection claims: "Gay Disabled Dating is discreet online dating club tailored to help lonely wives and neglected husbands safely explore their desires with someone who understands the science of discreet encounters and extramarital affairs."
Huh?! Something doesn't seem quite right here… Assuming that this is hopefully a legit site(?) they seem to be needlessly confusing their demographic.
Then on the more basic side comes the right to basic sex education, which can be ignored even when dealing with disabled heterosexual sexuality. For example, the deaf and blind gay community can be left vulnerable to HIV/AIDS if the information is not delivered to them in a format they can digest. These over sights are now not only isolating and insulting, but potentially life threatening.
Despite what still needs to be done for gay and disabled people, it is important to recognise that with struggles can emerge a completely refreshing and modern outlook.
Being different because of a disability can mean you are more resilient to being treated as such and therefore the empathetic understanding of other groups is stronger. Studies have shown that there is less homophobia in disabled circles and that means that disabled people may be more comfortable coming out.
As Phillip Rubin, the former president of the 'Rainbow Alliance of the Deaf' once said, 'Perhaps we've learned to develop thick skin about being ourselves, whether we're deaf or gay.'
Some Pretty Good Resources
Outsiders.org.uk – Offers some straight forward, sensible advice about being disabled and LGBT. Including a relatively healthy list of contacts, newsletters and workshops.
Regard.org.uk – 'The National Organisation of Disabled Lesbians, Gay Men, Bi-Sexuals and Transgendered People' is promising some updates soon so keep your eyes peeled. They have previously raised issues with London Pride about its accessibility.
Rad.org – 'Rainbow Alliance of the Deaf' is dedicated to maintaining a deaf LGBT society and on going conversation. Although based in the US and Canada their conferences might still be of interest if you can get to them!
There are many inspirational poster children for being disabled and likewise for being gay. But how many icons are proudly disGAYbled? You might be pleasantly surprised at this fact file:
Lord Byron
Who? English Poet
LGBT? Gay
Disability? Physical. Dysplasia (failure of a body part to form properly) on his foot causing him to limp.
Leonardo Da Vinci
Who? All round Renaissance genius. Painter of the 'Mona Lisa.'LGBT? Gay
Disability? Epilepsy
Stephen Fry
Who? National Treasure and Actor
LGBT? Gay
Disability? Bi-Polar Disorder
Frida Kahlo
Who? Mexican Artist
 LGBT? Bi-Sexual
 Disability? Physical. After being involved in a bus accident as a teenager, although she managed to walk again, she suffered from crippling pain throughout her entire life. This could leave her bed ridden for months and she was sadly left unable to carry children.
WE WANT TO HERE FROM YOU!
Are you LGBT and disabled?
What do you think of the resources available?
How did you/are you going about finding love?